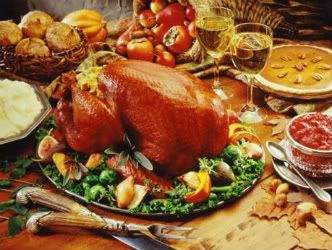 The kids are back in school and you know what that means… the holidays are fast approaching. Thanksgiving will be here before you know it and then Christmas. If your family lives out of town and will be visiting soon, consider a timeshare rental in your city to help with accommodations. Timeshares are available throughout the United States and the best thing is that they offer all the comforts of home, especially if your home is too small to fit everyone comfortably.
Sure, it would be nice to have the whole family together all day and all night, but, what is ever nicer is giving people their own room and space to spread out and be comfortable. A
timeshare rental
can do just that. Most timeshares are equipped with sleeper sofas, so, a one-bedroom will usually sleep four people comfortably, a two-bedroom sleeps six and a three-bedroom sleeps eight. With their own living room, kitchen and bathrooms, this can be a great solution for out of town holiday guests.
As the rush of the holiday's winds down, and relatives needs some downtime, a timeshare will allow your family and guests ample space and privacy. No more worries about trying to squeeze all your kids in one room for a week, making them sleep on the floor so you can make room for visiting grandparents to occupy their room and bed. A timeshare rental is just the answer you've been looking for, providing space and privacy for everyone in a comfortable resort setting.

Rent a timeshare
this year and make the holidays a little less hectic for everyone. You'll be amazed what a little more space (and their own bed) will do for keeping those holidays "happy" and allowing everyone to be well rested and energized for the many days of festive family events ahead. It's not too early to book your timeshare rental now, so, browse the
largest online timeshare marketplace
for rental options in November and December.
(Photo courtesy of photobucket.com)