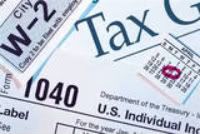 Travel Leaders' latest survey reveals that over 57% of those polled who are receiving a tax refund will use at least part of that money for leisure travel this year. The survey also indicated that 83% of individuals polled will spend the same, or more, on leisure trips in 2011 as compared to last year.
Travel Leaders is part of Travel Leaders Group, a North American travel company that generates gross travel sales in excess of $14 billion. Travel Leaders Group is a leader in both the retail travel agency space and corporate travel.
This year's survey was conducted March 10 – April 10, 2011, and includes responses from 953 consumers throughout the U.S.
"It is clear that when Americans dream about travel, they dream big. Australia continues to be the 'ultimate dream' international destination. Perhaps the majority who indicated they will use tax refund money for travel could make that dream a reality this year," stated Roger E. Block, CTC, president of Travel Leaders Franchise Group.
"What is most encouraging from our latest survey is that an overwhelming majority (89%) indicated that they have already traveled or will be traveling for leisure this year, and it seems they are prepared to open their wallets a little more, if they need to."
Following are key findings from the survey:
Tax Refund - Money for Travel:
A majority, 57.4%, of U.S. consumers responded "Yes" to the question "If you receive a tax refund this year, will you be using any part of that money for vacation travel?"
Leisure Travel Spending:
83% of those polled said they will spend the same or more on leisure travel in 2011 than they did last year. Only 17% indicated they would be spending less on leisure travel this year.
Australia is the "Dream":
When asked "What is your ultimate dream international destination?" the top destination selected was
Australia
– followed by Italy, Ireland, New Zealand and Mediterranean cruising, respectively.
Top States Visited:
When asked, "Which U.S. state(s) have you traveled to or will you travel to in 2011?" the top response was
Florida
followed by
California
and
New York
.
Now that you have some extra money from your tax refund that you might be using for travel, stretch it further by renting a timeshare for your vacation. You'll be able to stay at luxury resorts for up to 50% less than the cost of many hotel rooms.