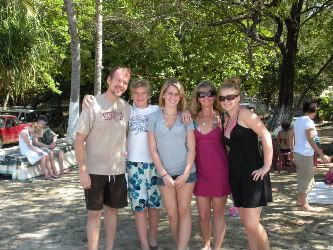 Summer is just about here and that means it's time for a family vacation! The summer family vacation is a great time for wonderful bonding, and creating special memories that last a lifetime. Since this is no time for parental stress, try these tips on how to keep a family vacation "family Friendly."
Rent a Timeshare
No need to cram everyone into a cramped hotel room when timeshares have extra space! The separate bedrooms will work wonders when you have children to put to bed early. Parents and teens can still enjoy late night movie watching or game playing without disturbing anyone's sleep. Plus, you'll find that the spaciousness of a timeshare will make an enormous difference in how relaxed your overall vacation feels.

The timeshare kitchen is a life-savor when trying to keep your constantly hungry kids fed. And all of the fun activities at the resort are available to you, too, so, there's plenty to do for everyone from your toddlers to your teens.


Tips when Flying
For those traveling with kids, many people like to sitting in the bulkhead seat because it offers more leg room. But, what it doesn't have it room for your carry-on bags under the seat. With smaller kids, you'll want easy access to toys, snacks, drinks and wipes.

If your child has a fit on the plane, do your best to remain calm. Your frustration could escalate the situation. Be soothing by: Walking him around, humming a favorite tune, trying to make him laugh, or distract him with a toy or view out the window. And do apologize to your fellow passengers. A simple "I'm sorry" will show them consideration and most likely put them on your side.


Tips when Driving
Driving at night is great so your children can sleep part of the way. If you must leave during the day, books, toys, and a portable DVD player are great ways to pass the time. If there's a problem with car sickness, have your children play games that require them to look out the window, such as the "ABC" game, the license plate game, and the "I Spy" game.

Limit your driving time to two-hour stretches. This is good for parents and kids alike! A break every couple of hours will give your children a chance to get some fresh air and run off some of that excess energy."
With good planning and these great tips, your family vacation can be one of the wonders of the world!
(Photo from photobucket.com)